Robert Fulghum has published eight books of non-fiction:
All I Really Need To Know I Learned in Kindergarten
It Was On Fire When I Lay Down On It
Uh-Oh
Maybe (Maybe Not)
From Beginning To End – The Rituals of Our Lives
True Love
Words I Wish I Wrote
What On Earth Have I Done?
All rose to the top of the New York Times best-seller list.
The 25th anniversary edition of All I Really Need To Know I Learned In Kindergarten, revised and updated, and including 25 new stories, is now available in hardcover and paperback.
 More than 17 million copies of his books are in print, in 31 languages, in 103 countries.
THIRD WISH, Fulghum's first novel, was first published in Czech, Slovak, and Hungarian and Greek.  It is now available in English in both print and on Kindle™ from Amazon.
A second novel, If You Love Me Still, Will You Love Me Moving, was published in Czech in 2011.  A musical version of the novel was staged in the the Czech National Theater in Prague in June, 2013, and has had sufficient success to be contracted for an extended run for two more years – into 2017.
A memoir, The Argentine Tango Chronicles of Senor Don Roberto Juan Carlos Fuljumero y Suipacha, was published in Czech in the spring of 2013.
Both recent novels are available in English – they can be downloaded here.
A new book of stories, "Crisis in the Cheese Aisle" was recently published in Czech, and a new work of fiction, "The Mender of Destinies" is scheduled for publication in Czech in the Fall of 2017.
He was a Grammy nominee for the Spoken Word Award, has performed in two television adaptations of his work for PBS, has been a speaker at numerous colleges, conventions, and public events across the United States and Europe, and has authored a nationally-syndicated newspaper column.
He was a featured presenter at the Colors of Ostrava/Melting Pot event in Czechia this past summer.
His writing has been adapted for the stage in two theater pieces: All I Really Need to Know, and Uh-Oh, Here Comes Christmas, and performed in more than 3,000 national and international productions – scripts are available from the Dramatic Publishing Co.
Robert Fulghum was born in 1937, and grew up in Waco, Texas. In his youth he worked as a ditch-digger, newspaper carrier, ranch hand, and singing cowboy. After college and a brief career with IBM, he returned to graduate school to complete a degree in theology. For 22 years he served as a Unitarian parish minister in the Pacific Northwest.
During the same period he taught drawing, painting, art history, and philosophy at the Lakeside School in Seattle. Fulghum is an accomplished painter and sculptor. He sings, plays the guitar and mando-cello, and was a founding member of the The Rock-Bottom Remainders – a rock and roll band of author-musicians. He is a member of The Beat Goes On Marching Band of Portland, Oregon, in which he occasionally marches in parades, playing cymbals and tambourine.
Robert lives in Moab, Utah, and in Kolymbari on the Greek island of Crete.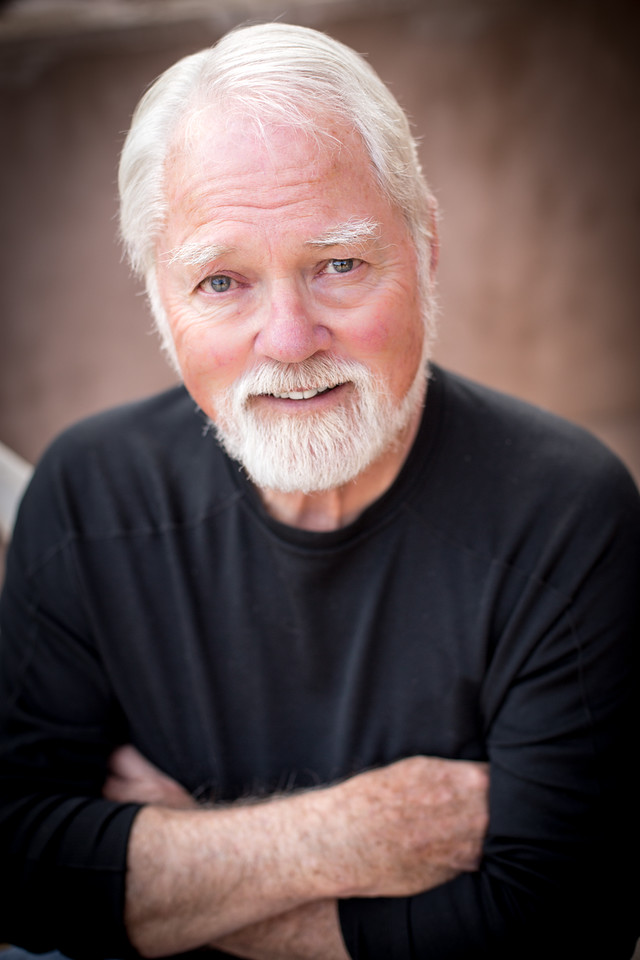 I believe that imagination is stronger than knowledge. That myth is more potent than history. That dreams are more powerful than facts. That hope always triumphs over experience. That laughter is the only cure for grief. And I believe that love is stronger than death.
Robert Lee Fulghum