Robert Fulghum Journal Entries
My recent travels, musings, insights shared with you every Sunday.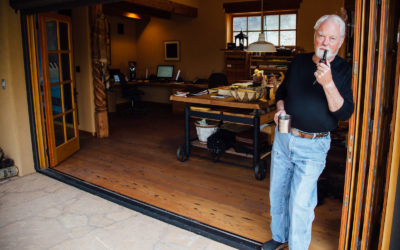 Friends who well know my ineptitude with rod and reel may be surprised at my subject this week.
The old adage comes to mind – with corollary:
*Give a man a fish and you'll feed him for one day.
*Teach a man to fish and he will feed himself for the rest of his life.
*Try to teach an idiot to fish, and he will annoy both you and the fish, but will starve to death if his life depends on catching and eating fish.
read more